Dental Veneers & LUMINEERS® in Cambridge, ON
Do you have a cracked or fractured tooth? Are you unhappy with the appearance of your front teeth? Veneers reinforce tooth structure while improving both shape and colour. Dentists have used veneers for decades, and modern improvements continue to make them a popular cosmetic dental choice. Talk to our dental professionals to see if veneers are the right cosmetic dental option for you.
Veneers are made out of porcelain or composite material and are designed to match the natural shade and translucency of teeth. Both materials are durable and resistant to wear and tear and will last for many years with proper dental care. Veneers can be a long-lasting alternative solution to teeth-whitening and other temporary procedures to improve the look of your teeth. Whether you need one tooth repaired or want to enhance your entire smile, veneers can give you incredible results in a very short time period.
"*" indicates required fields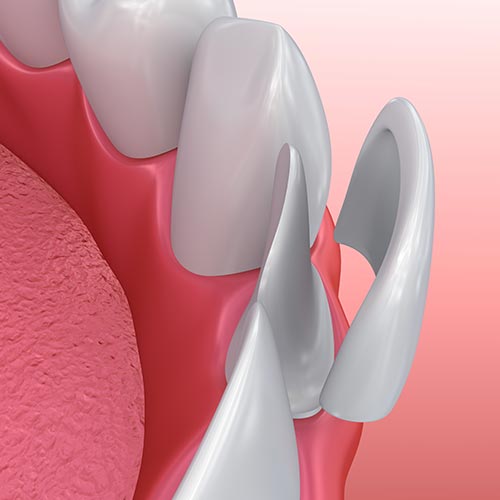 Enhancing Your Smile with Veneers
Veneers were originally used by Hollywood to dramatically improve the appearance of an actor's teeth for film productions. Today, veneers are still a popular choice for enhancing smiles both on and off the screen. Veneers are custom-made for your teeth and require several appointments to install. They can be used to improve the colour, shape, size, spacing, and texture of teeth. The thin, durable shell adheres to the front of your tooth for maximum comfort and a natural appearance. Ask us about veneers at your next appointment to learn more.
If you'd like to improve the colour of your teeth without making a permanent commitment to veneers, you and your dentist could consider LUMINEERS®. They require less preparation and often cost less, plus they are non-permanent and can be removed at any time with little to no damage to the natural teeth. LUMINEERS® are made from ultra-thin laminate, creating a smooth and slick surface and making them ideal for improving the shape and texture of the front teeth.
Installing LUMINEERS® requires multiple appointments. Our dental professionals will take an impression of your teeth for the lab to construct your custom LUMINEERS®. It may take a few weeks before they are ready, but in the meantime, your natural teeth will not require any invasive preparation. Unlike veneers, LUMINEERS® are so thin they are fitted over the whole tooth, meaning no grinding is required. This also means you won't need temporary LUMINEERS® while you wait for your custom-fitted ones.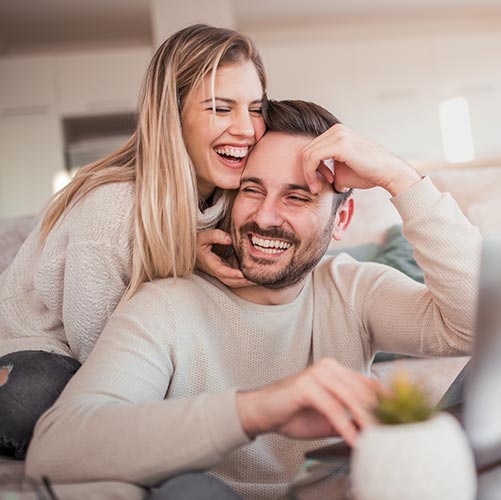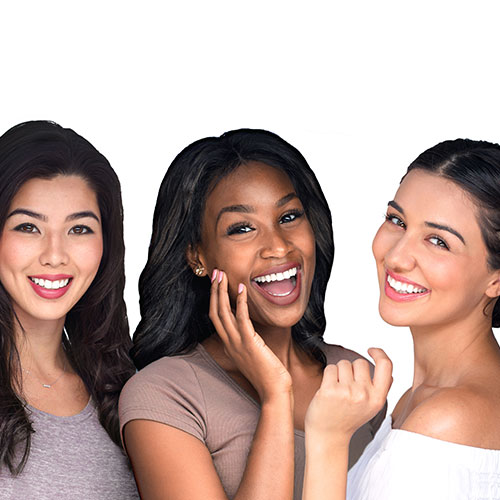 LUMINEERS® are thinner and less expensive than traditional veneers, which means they don't last as long. They correct slight discolouration in teeth, while veneers can hide heavy teeth stains. They are also potentially reversible, while veneers are permanent. LUMINEERS® require less preparation before they are cemented to the teeth, while veneers require substantial preparation and are permanent. Both options suit different needs. We recommend you discuss your specific goals with our experienced professionals before making a decision about which cosmetic treatment is right for you.
When Was Your Last Visit?
Book Your Dental Appointment Today