Dental Fillings, Inlays & Onlays in Cambridge, ON
Dental Fillings, Inlays & Onlays Near You
When cavities can't be prevented, the dentists at Westgate Dental Centre can keep them from affecting your teeth and causing painful infections in your tooth roots by applying dental fillings. We offer fillings in a variety of materials, including composite and amalgam, to help keep our patients' natural teeth healthy and strong. Our dentists work hard to make each filling procedure comfortable, quick, and relaxed for all of our patients.
Securing Your Smile Against Decay
Dental caries (tooth decay) is a common condition in people of all ages. It most often occurs as a result of a build-up of substances such as plaque and tartar on the teeth, which break down the tooth enamel. Dental caries can also have a greater effect on individuals with abnormal mouth chemistry or weakened tooth enamel. No matter what has caused cavities, we can stop dental caries from continuing to impact your teeth by removing the affected tooth material and filling it in with dental filling material that can last well over a decade with great at-home and in-clinic care.
Get Personalized Tips for Cavity Prevention
Cavities can happen at any age and to any person, regardless of their at-home oral hygiene routine. However, taking a personal interest in your own at-home care can significantly decrease your chances of developing cavities. In many cases, patients can benefit from specific advice tailored to their health needs. For example, our dental hygienists could recommend a certain type of toothbrush for people with gaps in their teeth or with tartar build-up in certain areas. Book your next dental hygiene appointment with the team at Westgate Dental Care to receive a personalized at-home dental hygiene routine that can keep you enjoying a cavity-free life!
"*" indicates required fields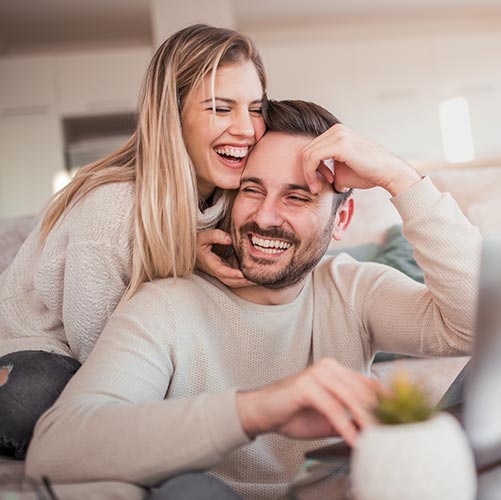 Inlays and Onlays in Cambridge
Dental restorations are not one-size-fits-all, and inlays and onlays often provide the perfect option for patients who require moderate reconstruction of a tooth. These are custom-made restorations that fit on top of a structurally weakened tooth. An inlay fits between the cusps (ridges) of a molar or premolar, while an onlay includes one or more of the cusps.
What Are Partial Tooth Restorations
Each inlay or onlay is custom created in a dental laboratory based on detailed impressions of the natural tooth structure. Once created, our dentists use modern materials to affix the inlay or onlay to the chewing surface of the tooth, leaving a seamless restoration that looks and feels natural. Many patients choose them because they are made of naturally coloured materials and offer a strong and cosmetically appealing solution that resists chipping, breaking, and cracking.
All of Your Restorative Dental Needs in One Place
Not all dental clinics offer inlays and onlays as a restorative solution, but at Westgate Dental Care, we are committed to providing patients with a wide range of options for their restorative dental needs. If you have structurally weakened teeth or an uneven bite, ask our dentists if inlays or onlays are right for you.
Composite Fillings in Cambridge
Composite resin is an acrylic tooth-coloured material that is often used when patients want their fillings to match the colour of their natural teeth. Resin fillings are often more expensive than dental amalgam fillings because they require more tools and work. Resin fillings do strengthen the teeth due to them being bonded to the tooth.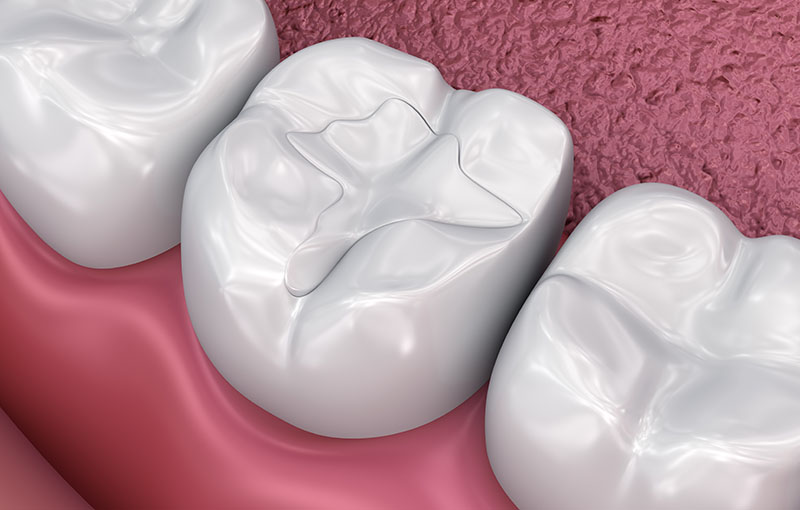 When Was Your Last Visit?
Book Your Dental Appointment Today