Oral and Maxillofacial Surgery in Cambridge, ON
Oral and maxillofacial surgeons are among the nine recognized dental specialties in Canada. An oral surgeon requires a high level of knowledge and experience in both dentistry and medicine. Their training involves hospital-based residency programs to gain knowledge of the structures and treatment of the oral and maxillofacial regions.
Surgical Procedures of the Mouth, Head, and Face
Oral and maxillofacial surgery often focuses on reconstructive procedures for the face, mouth, head, neck, and jaws. An oral surgeon may perform procedures including surgery for temporomandibular joint disorders, dental alveolar surgery, dental implant surgery, removal of cysts and tumors, cleft lip and cleft palate surgery, and cosmetic surgery of the head and neck. He or she may treat patients with conditions or diseases resulting from birth defects, accidents, missing or impacted teeth, or injuries.
"*" indicates required fields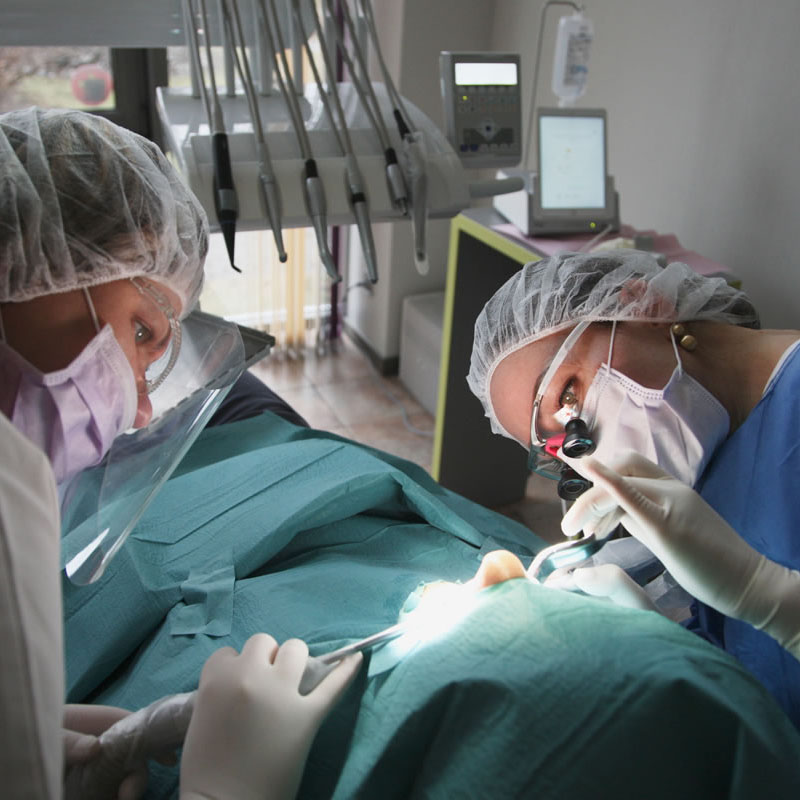 If you or a family member require oral surgery in Cambridge, reach out to our dental offices to learn more. We understand that surgery is an important decision that requires personalized care delivered by experts, and we strive to provide all of our patients with as many options for treatment as possible.
When Was Your Last Visit?
Book Your Dental Appointment Today