Root Canals in Cambridge, ON
Root canals are a routine procedure for our dental professionals. If you're experiencing severe tooth pain or suffer from tooth decay, you may require a root canal. Our experienced dentists will thoroughly examine your teeth to determine the best treatment option based on your condition. If a root canal is the right option for you, we will discuss the procedure with you and arrange your next appointment as soon as possible.
When Is a Root Canal Necessary?
A root canal is a procedure used to clean out infected roots to save the natural tooth. Root infections are often caused by decay inside a tooth or trauma to the area. Once the roots of your tooth are infected, you're likely to feel moderate to severe pain and a heightened sensitivity to hot and cold. The infection can also spread to other teeth or areas of the mouth, face, or body, which is why it's important to deal with severe tooth pain quickly.
"*" indicates required fields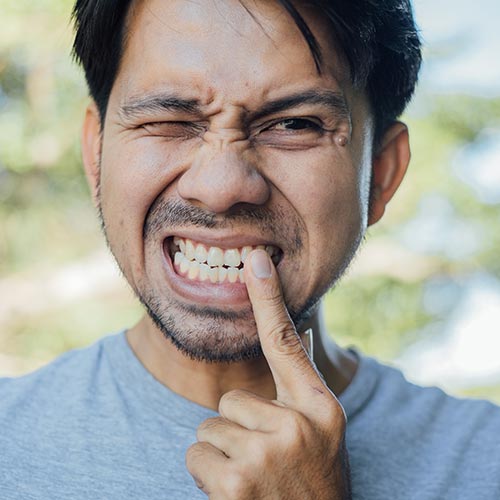 What to Expect During a Root Canal
A root canal procedure is made up of two parts. During the first part, our experienced dental professionals will access and clean out the tooth roots, disinfecting them and filling them in with a substance known as gutta-percha. The second portion includes the installation of a crown to protect the remainder of the natural tooth. This routine procedure uses local anesthesia to keep you comfortable throughout the procedure. If you experience anxiety or fear before or during dental procedures, be sure to let our dental team know ahead of time so that we can discuss sedation dentistry options with you.
When Was Your Last Visit?
Book Your Dental Appointment Today