Orthodontist in Cambridge, ON
Orthodontics Near You in Cambridge
Westgate Dental Centre provides convenient orthodontic services from our dental offices in Cambridge. Our practice uses both traditional and modern approaches to orthodontic treatments, allowing us to offer more options to our patients for straightening their teeth. After completing a dental exam that assesses the current position of your teeth and jaw, our orthodontists will be able to provide you with a completely customized treatment plan. Once you have selected a treatment option, we will be with you every step of the way in your orthodontic journey.
Invisalign treatment offers an exciting alternative to traditional metal braces for straightening the teeth. The system relies on a series of customized clear plastic aligner trays that use slight pressure to adjust the position of the teeth over time.
Metal braces are still one of the most common methods for treating malocclusions (irregularities in the position of the teeth and jaw). However, braces have come a long way in the past few decades, using stronger and smaller materials to provide the same results with a less visible oral device. Braces are ideal for treating "bad bites" and overcrowding of the teeth. If you or your child needs braces, reach out to our experienced dental team to learn about what traditional orthodontic treatment could look like for you.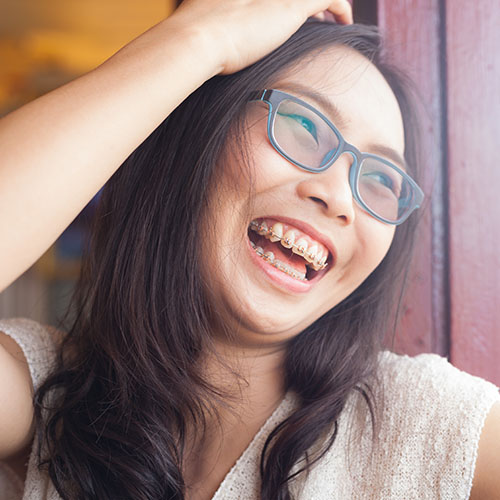 When Was Your Last Visit?
Take Care Of Your Oral Health & Book Your Dental Hygiene Appointment Today